It is good to have everyone back after half term and I write this on the eve of Common Entrance starting. It's a big moment in the lives of all our Ones (Year 8) and as I said in this morning's Assembly we as a school are right behind each one of them.
We have had a great deal to celebrate in the first half of term and I share this extract from my newsletter as everyone set off home for half term:
"I can hardly contain my excitement having just heard this morning that our last scholarship candidate has been successful in gaining an award. This means we have clocked up award number 29 which beats the previous record set in 2015/16 by one. I will spend half-term celebrating whilst also thinking how we best mark the achievement. Full details of all these awards will follow after Common Entrance is behind us.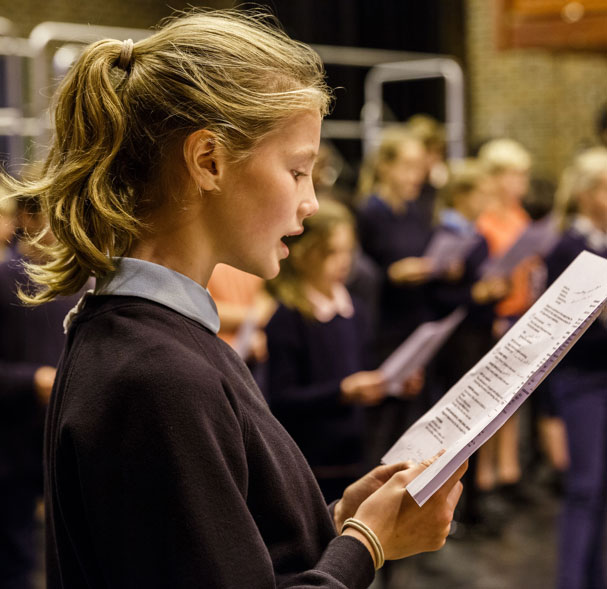 This week has flown by and the glorious weather has been much enjoyed. I do not think the school grounds have ever looked better and this has been endorsed by all guests we have entertained this week for a leadership conference, interviews and last night's very successful Cricket Talk event in aid of the Arundel Cricket Foundation. Both Clare Connor and Michael Atherton themselves commented on what a 'wow factor' it was driving up our drive and they also went out of their way to say how impressed they were by the atmosphere and how articulate and polite the children were throughout the occasion.
All those parents and relations who attended yesterday's performance of Mary Poppins by the Pre-Prep and Sixes, will, I am sure agree that there is no end of musical and theatrical talent at the bottom end of the school. I have so many reasons to break up for half term feeling a very proud Headmaster."
We have much to look forward to in the remaining five weeks. I think most children would agree it's the best time of the whole academic year. We kick start our main events with our much acclaimed Windlesham Rocks and Family Picnics. A lot of our most accomplished and confident musicians perform on the stage in front of a packed theatre. The atmosphere is very special and is a lovely way to celebrate the end of Common Entrance. We are then entertained by an outstanding band, The Deloreans, who play on a stage set up in our beautiful Italian Gardens. It takes little time for children and parents alike to be up on their feet dancing. Even the Headmaster has been known to lead the way!!